Baratza Encore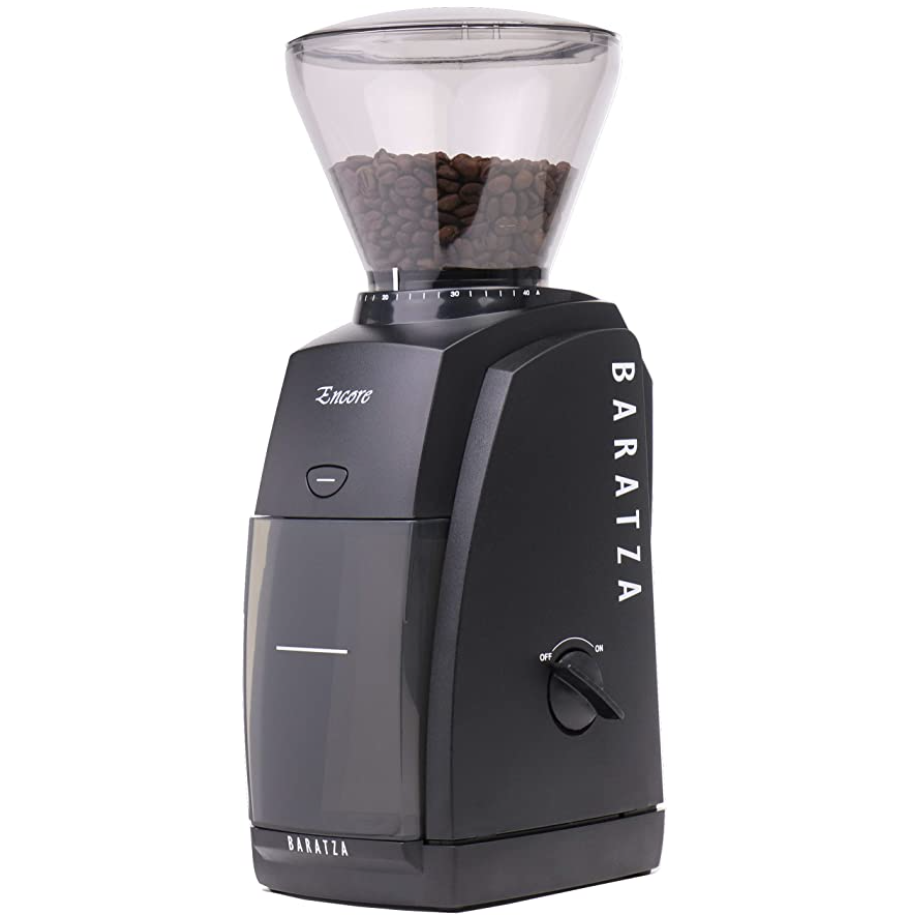 Tags:

Coffee
BIFL
Kitchen
Baratza Encore
This grinder does its job well and Baratza's customer-service for repairs is second-to-none. Buy this grinder and you will not need to buy another grinder... maybe ever.
Background:
I worked in the specialty coffee industry for a few years. I was certified by the Specialty Coffee Association as a coffee roaster. While I was in the industry I learned about the Baratza brand, where I used their commercial grinders. But those are normally out of reach or downright overkill for a normal person. This is their entry-level home grinder: the Encore. It's probably the only grinder you'll ever need.
I've owned this particular grinder since 2016. Same model. I've used it for pop-up pour over bars, entertaining and even some larger batch brews. But most importantly every day to start my day for years. This coffee grinder is a workhorse. I make better coffee with this than most shops with far more expensive equipment.
Specs:
40 different grind-sizes, ranging from espresso to french press. However, I wouldn't recommend using it primarily for espresso (there's a different grinder for that).
The Company:
Now setting the quality of the grind aside, I want to talk about the company Baratza. This company has many of the same values as those in the "right to repair" movement. They have sent me parts as well as extensive how-to guides to make repairs. Where most companies only pay lip-service to "customer service" and the environment, Baratza lives it. So instead of throwing out a $169.95 grinder because of a small issue, they made sure my grinder is back up and running ASAP.
Final Thoughts:
The cost of this grinder may seem high if you are the type of person who expects a new toaster to cost $10. It is the best "bang for your buck" coffee grinder out there in terms of quality plus cost. And this is grinder that will keep running forever. I expect mine will be in my kitchen for the rest of my life.
Buy It