Bose Quiet Comfort Headphones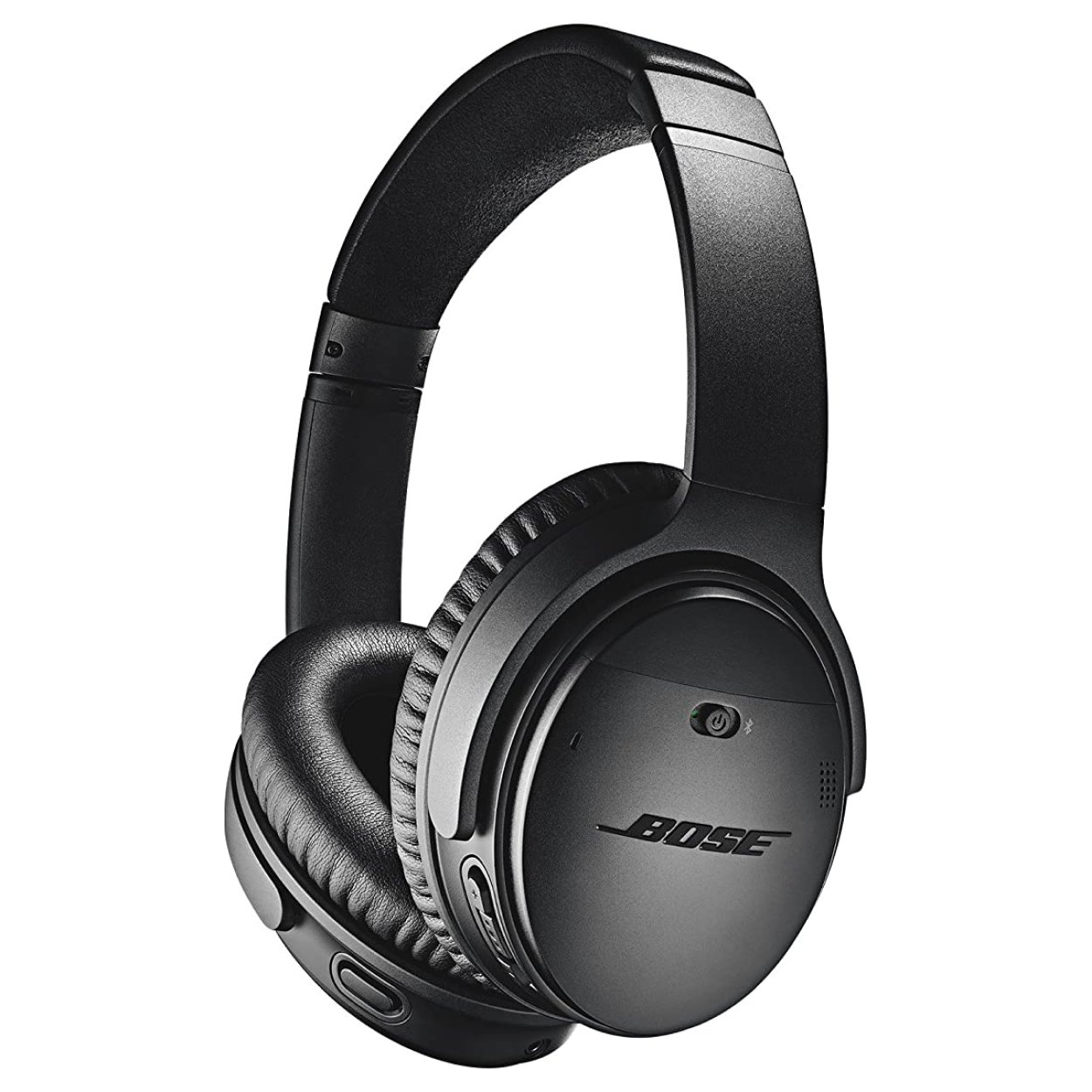 Tags:

Electronics
WFH Gear
Bose Quiet Comfort Headphones
Easy to use, long battery-life, and great sound quality. These are the best bluetooth headphones I've ever owned.
Background:
You know Bose. They've been around forever and have a great reputation for a reason. These headphones are no different.
I've had these for close to a year, using them almost every day for several hours a day for a variety of purposes. Zoom calls, music, phone calls, podcasts. They are so comfortable. I'll leave them on for extended periods of time with nothing playing and enjoy the silence.
It comes with an app called "Bose Connect" to manage the bluetooth connections if you'd like. But I haven't used it much after initial setup.
Concerns:
Odd thing, while these headphones can connect to two devices at once. It doesn't actually play audio from two devices at once. Which is more often than not a good thing.
Sometimes you expect audio from one device but don't hear it. Bose Quiet Comfort headphones use a hierarchy of connections. This means the audio from the device you want is either not connected or "second" priority.
To fix this, cycle through the connections by pressing the power toggle until it confirms the device you want. Then you'll be all set.
If you wear your headphones a lot or want to spruce up the look of them there is are plenty of after-market ear pads. I haven't needed any yet, but when I do I plan to grab these Tropical" replacements.
Options:
The current model is Bose QuietComfort 45 which is the newest iteration. It comes with some new features like custom EQ settings.
It comes in "Triple Black" and "White Smoke". Simple colors, but if you want a statement piece this might not be the headphones for you. There are also earbud versions for those that prefer that style!
Buy Them