Nest Smart Thermostat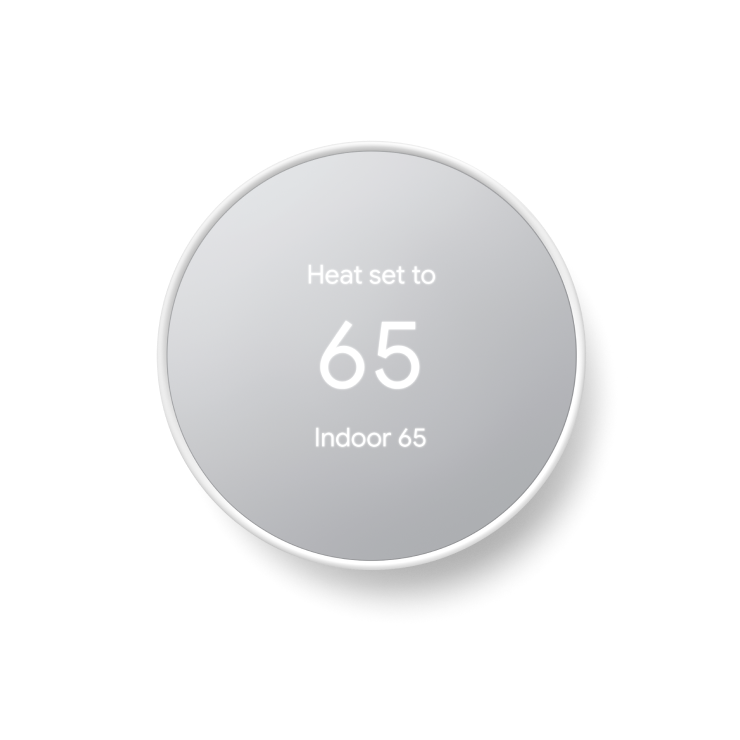 Tags:

Home Improvement
Money Saving
Under $200
Nest Smart Thermostat
The Google Nest Smart Thermostat will save you money and keep your home more comfortable. If this is the only "smart home" device you own, it's worth every penny.
Background:
I bought my Nest several years ago. It's the best purchase I've made for saving on our utility bills.
When I bought the thermostat we lived in an old 1940's Craftsman on a "pier and beam" foundation. Obviously our house wasn't the most energy efficient.
Instead of attempting to actually fix the root cause, I took the easy way out and bought a smart thermostat. After installing it, it ended up saving us a $10-20 per month on our electric bill.
Setup
The installation for the Nest is pretty simple. You download the app and it asks you a few questions about your current thermostat. The number and color of the wires.
This is important as the Nest Thermostat isn't compatible with every Air Conditioner. If you want to be sure before you buy there is a compatibility checker on their app.
Here's the process:
Turn off the power to the AC/Heat (double check with a multi-meter)
Attach the wire tags (so you know which wire is which)
Remove the wires from the old thermostat
Insert the wires into the corresponding marked holes.
Mount the Nest
Done!
If that's too much for you, or you make a mistake an HVAC Technician can get you fixed up in no time.
Features
When you first boot it up you'll notice there are a few modes, "eco mode", heat & cool, heat only, and cool only. At first I used the "only" settings switching when necessary for each season.
Now I use the "heat & cool" setting because I we can have big swings in temperature when the seasons change where I live.
It has an automatic "away" setting if you don't mind Google tracking you 24/7. But also be aware that everyone in the house needs to have this setting turned on in their app.
The "eco mode" is the real money-saver. When you are away, or turn it on it will allow your home to sit in a wider range of temperatures. If you keep your home at 72 degrees, with "eco" on, it will allow your home to increase to 84 in the summer or 64 in the winter.
This allows you to schedule for comfort while you are home, but save energy when you are out.
Rebates
Amazon has a way to search for rebates in your area. I tossed in a couple zip codes to test. There weren't any rebates in my area, however there was a $75 rebate for one in New York, that's over 75% off!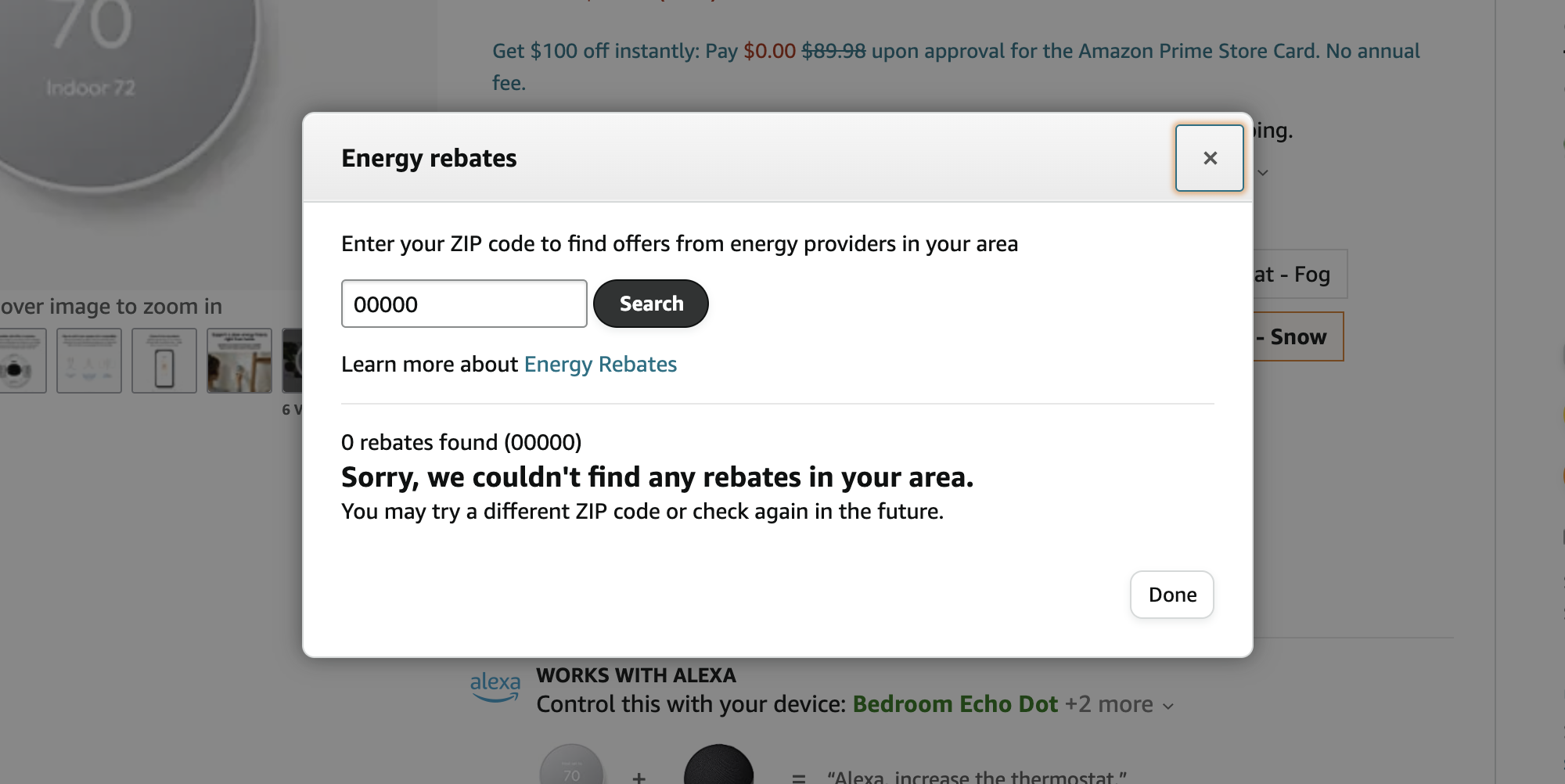 Upgrades
In April 2022, we moved to a new (to us) home. It's not a massive home, but it does have two stories whereas our last home only had one. I noticed the temperature difference from top floor vs. bottom.
The Nest had to be set to 68 degrees in the summer to make my office comfortable. I began researching window-units and mini-split units before I found an easier solution. Extra temperature sensors!
I recommend these to anyone with a similar problem. It allows you to set four windows of the day to make each sensor the "target". So for example, my office is from 11am-4pm.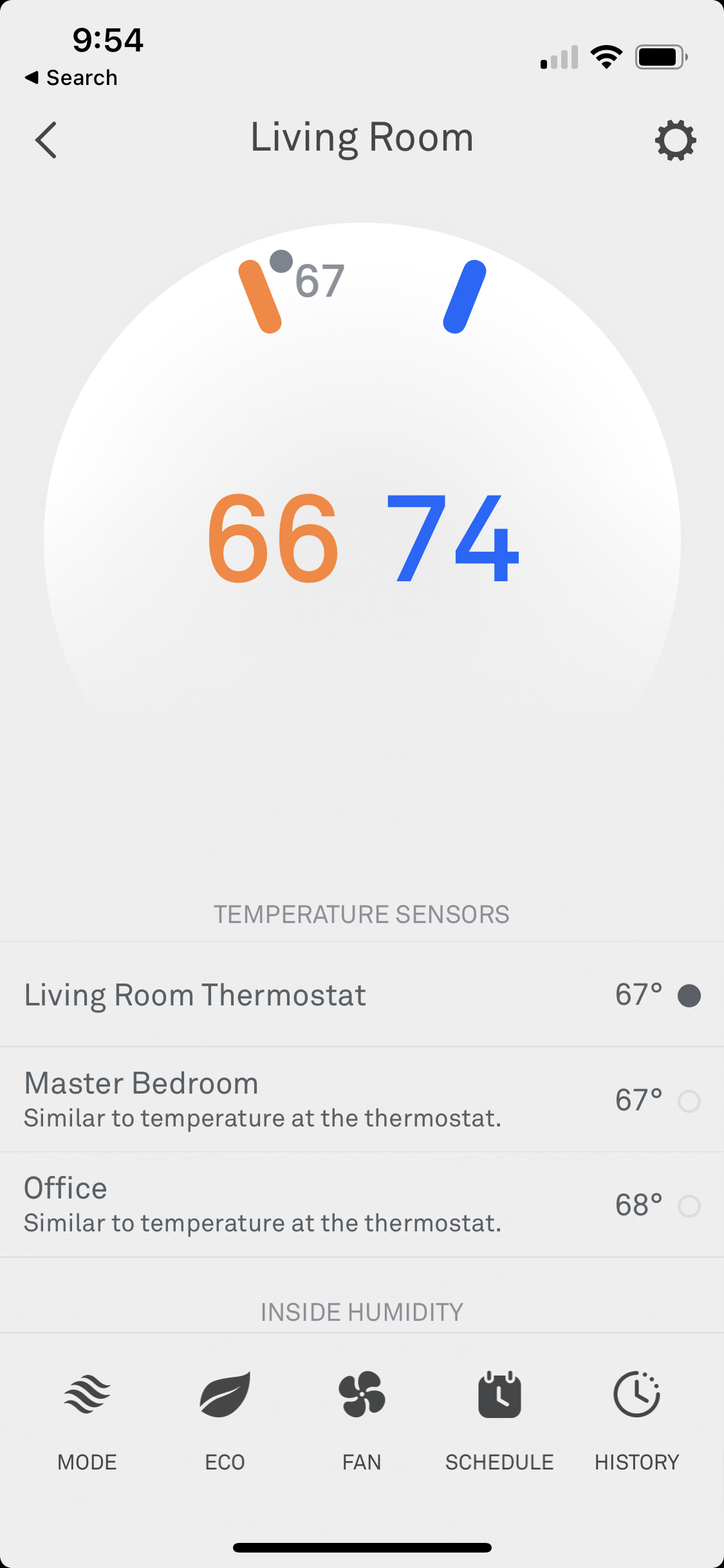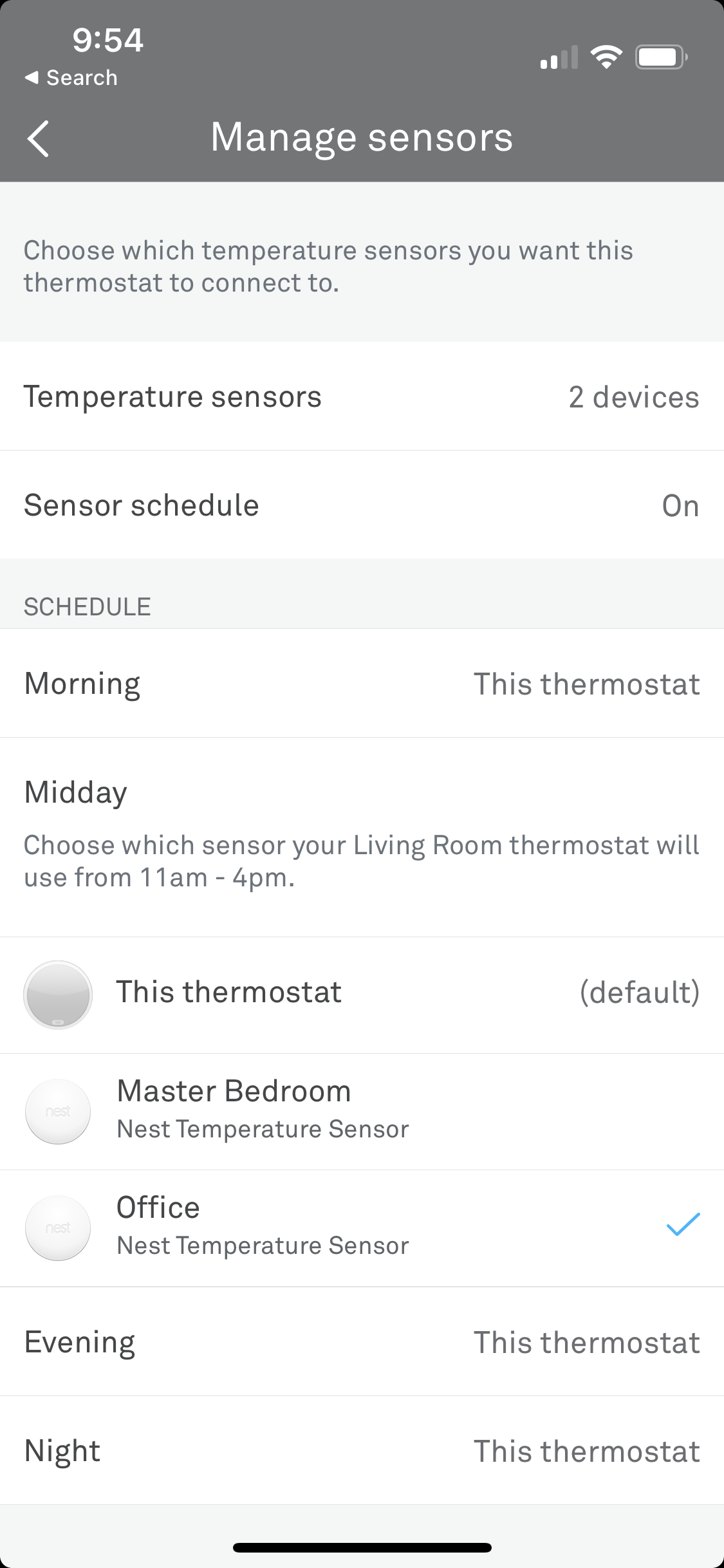 Final Thoughts
Nest has been my thermostat of choice for years now and I wouldn't go back to a standard one. It has more than paid for itself. It makes it easy and cheaper to keep our home comfortable.
Buy It