Owala Stainless Steel Water Bottle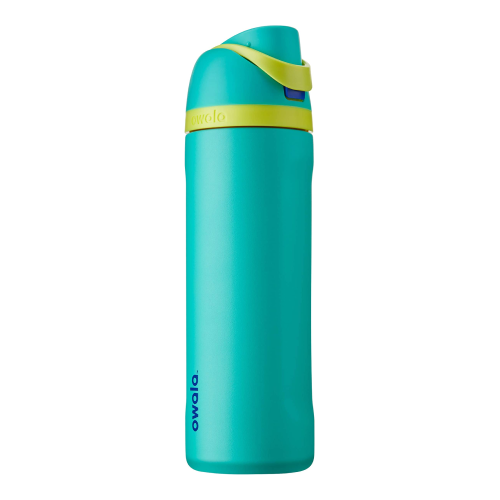 Tags:

Stainless Steel
Under $25
H20
Owala Stainless Steel Water Bottle
Stainless steel water-bottle that is easy to use, clean, and fits in a cupholder! The straw is perfect and keeps things from getting messy.
Background:
Water bottles do not excite me. I also find single-use plastic bottles mostly unnecessary.
Our home is a gathering place for unloved water bottles. They show up, no one is sure how. And take up residence in our cabinets where only the favorite bottle actually gets any use.
Years pass until a purge occurs and they are sent out to pasture by way of the recycling bin or donation box. The cycle continues.
One day my wife came home with one of these bottles and I wondered, "why do we need another bottle?"
But considering a few members of my household love to live in a state of perpetual dehydration, I decided to keep my mouth shut and not harp on it.
Features
To start out, it has the standard features, double-walled stainless steel, BPA-free, and a wide mouth for easy cleaning.
Initially, I was weirded out by the spout. It opens up like many bottles but you can actually drink it two ways: tip it up and pour or use the straw. The straw isn't noticeable on its own, and weirded me out at first, but its perfect really.
We currently have the 24oz and 32oz bottles. I prefer the 24oz because it fits in our car's cupholders. Personal preference, but something to consider.
They have many colors, including "Star Wars" and "Harry Potter" themed options. They are mostly bright colors, but also a plain black as well.
The Brand
Owala brands is owned by Trove Brands, a company based out of Utah. It looks like each of the brands has at least one water bottle.
At the moment, Owala sells mostly water bottles. They do also have some accessories, like cleaning brushes and a silicone "boot". And a dog bowl, if you're interested.
Their bottles come with a limited lifetime warranty. So they'll replace it or the parts if it breaks.
Buy It