Stasher Storage Bags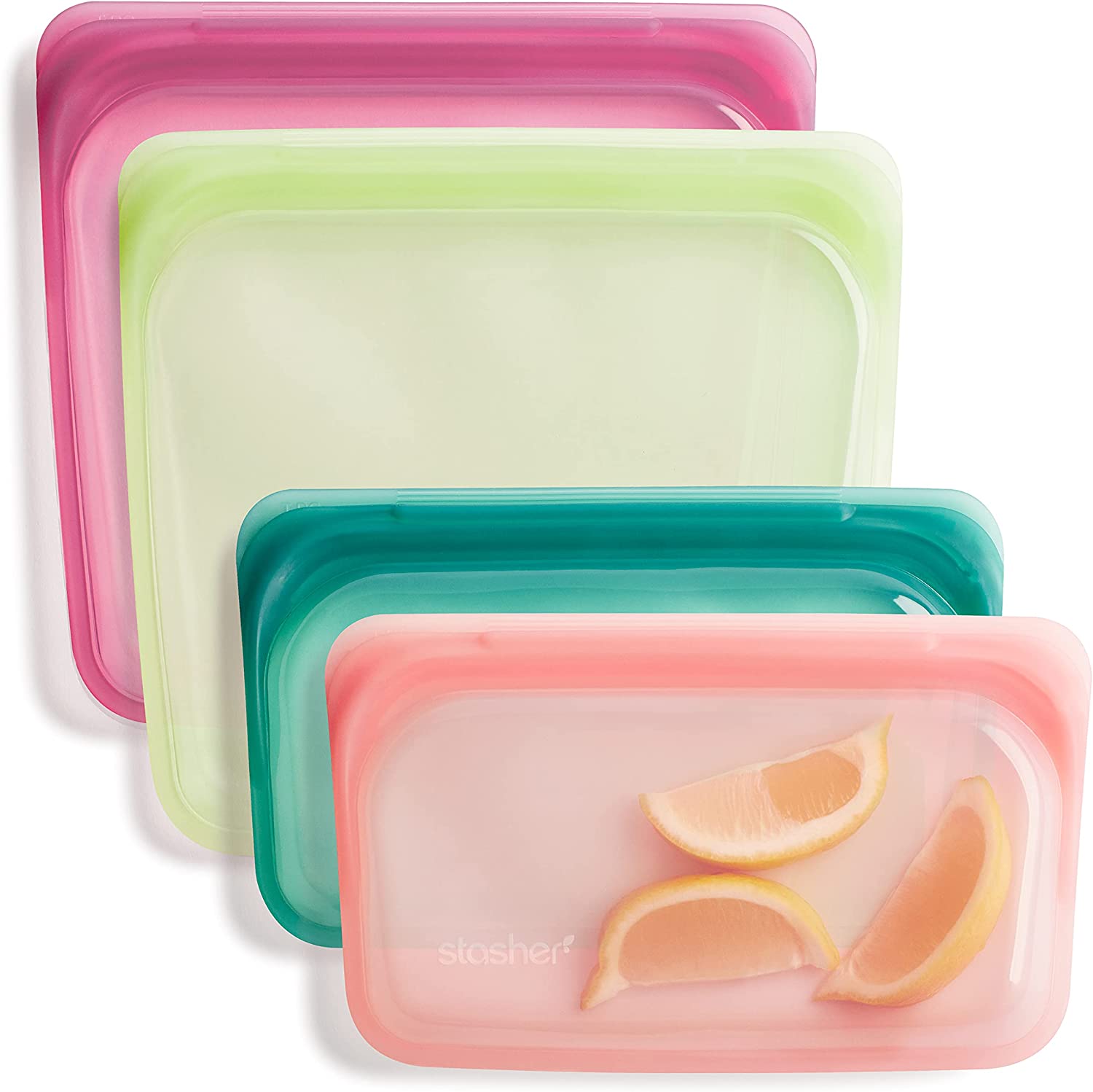 Tags:

Eco-friendly
Under $50
Kitchen
Stasher Storage Bags
Made of reusable silicone, Stasher food storage bags limit food-waste and reduce plastic. They are easy to clean (in the dishwasher) and don't leave a residual smell. Stasher bags also are more durable than a standard plastic Ziploc bag.
Background:
A constant refrain from me: "I hate plastic". I've spent the last several years limiting my day-to-day plastic use.
I'm not perfect, but that's why a theme of of our recommendations are good ways to limit single-use plastic.
Enter Stasher...
We've been using Stasher brand bags for years. We've got a bunch of different sizes and they all have been great.
They also make great gifts for the eco-conscious person in your life.
Features
These bags are made of high-grade "platinum silicone" is these bags are safe for any food use. The freezer, the microwave, and the dishwasher.
You can even use them on the stove top or in a sous-vide.
Sometimes silicone has a plastic smell, but after a single wash I haven't noticed any leeching smell.
The bags are also easy to clean. Pop them in the dishwasher, making sure they are open wide enough. They'll come out looking brand new.
They need a bit of extra time to dry, but aside from that, they are easy as anything else to clean.
Stasher bags also come in plenty of different sizes (and colors!). We started with a few of the sandwich sized bags, and have since added a few of the larger sizes.
Stasher Brand
Ready through the Stasher website you'll notice that they seem to be very committed to the environment. Plenty of companies present this image, but from what I can tell it seems genuine.
Even so far as to give customers free shipping labels to return bags for recycling. If you ever do wear one out.
Price
I will admit these are a bit pricey, but I'd also add that the investment is worth it. I use them constantly.
From sandwich storage, to leftover rolls or bread, fruit or veggie slices, etc, these bags can handle it.
They are an awesome plastic free snack bag for kids as well.
Get a Stasher Starter Pack